News
You can view news items in various News Categories from the "Select News to View" pulldown-menu located above to the right.
Please select a year.
Curious to know how a landfill operates? MCUA invites you to their open house.
Release Date: October 12, 2022
Wondering how the Middlesex County Landfill Operates? Learn all about our new investments in the MCUA landfill and the latest technologies we are using to assist our surrounding communities.
Come join us for an approximately 40-minute tour to explore what it takes to accept 4 million pounds of waste a day.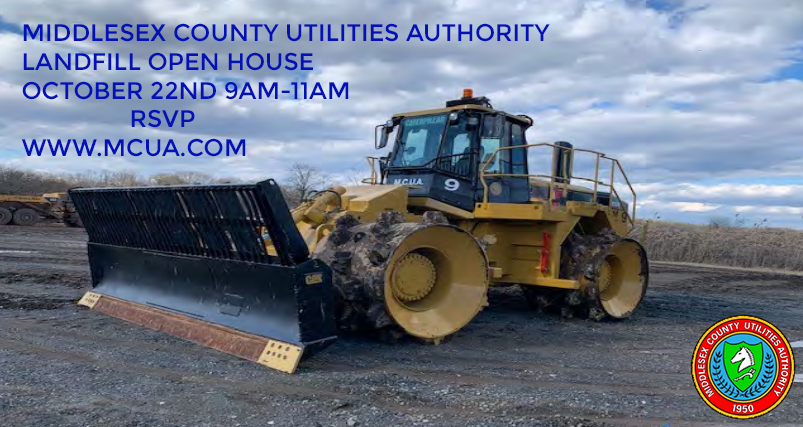 This tour is open to Sayreville, East Brunswick, and South River residents, future dates will include other townships.