News
You can view news items in various News Categories from the "Select News to View" pulldown-menu located above to the right.
Please select a year.
Online Auction!
Release Date: September 30, 2008
The Borough of Sayreville is pleased to announce that it will be conducting its first Online Auction of items not needed for public use.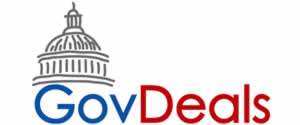 The Mayor and Borough Council of the Borough of Sayreville, County of Middlesex shall conduct a sale of surplus property online. The address of the auction site is govdeals.com.
The online auction will commence on October 2, 2008 and expire at various times on October 23, 2008. The surplus property no longer needed for public use being sold is as follows:
Onkyo Sound System with Subwoofer and set of speakers
Champion Paper Shredder
Louis Vuitton Sneakers – Women's Size 6.5, Black
Gucci Sneakers – Women's Size 35.5, White/Blue
Louis Vuitton Sneakers Men's Size 41, White
Gucci Handbag – Brown Logo
Prada Sneakers – Men's Size 6, Silver/White
Prada Sneakers – Men's Size 7, Black
Dior Boots – Women's Size 35.5, Black
Gucci Pumps – Women's Size 6B, Black Patent
Gucci Sneakers – Women's Size 5, Brown Logo
Gucci Sneakers – Size 7, Red/White/Blue
Louis Vuitton Sneakers – Women's Size 35, Black/White Logo
Gucci Sneakers – Women's Size 35.5, Brown Logo w/ Stripes
Jimmy Choo Pump – Women's Size 36, Black
Gucci Sneakers – Men's Size 8, Red/White/Blue
X-Box 360 Game System
Playstation 3 Game System
Playstation 2 Game System
Panasonic DVD/CD Player with 5 disc changer
Panasonic Home Theatre Power Conditioner
Lot of 3 Washing Machines and 3 Dryers, General Electric, Kenmore, White Westinghouse
Leather Recliner, Black
Lot of approximately 40 bicycles, various brands, sizes and styles includes three (3) motorized scooters
Magnavox 19" Color TV
Panasonic DVD Player
Sony Stereo Surround System with Sub-woofer and speakers
Panasonic Speaker set – 1 sub-woofer/2 side speakers on stands
RCA Color monitor
RCA Sub-woofer
Panasonic VCR
Sony CD Walkman
Women's Rolex Watch- Gold with diamond accents
MAC Chainsaw
Echo Chainsaw
Echo Chainsaw
Lot of Sneakers, Men's Size 10.5
Two Backpacks
Lot of jersey's and tee shirts
Lot of electronic including San disk Media Player, Nintendo DS Lite and related accessories
Lot of bath and body products
JVC VCR
Electronic "Open" Sign
MAARS Four Positions Enhanced 911 Control System
423.61 Troy Ounces of .999 Fine Silver
All bidders must pre-register with GovDeals at govdeals.com. Said property may be inspected Wednesday, October 22, 2008 from 9:00 AM until 12:00 PM at the Sayreville Public Safety Complex, 1000 Main Street, Sayreville, NJ 08872. Surplus property as identified shall be sold in an "as-is" condition without express or implied warranties with the successful bidder required to execute a Hold Harmless and Indemnification Agreement concerning use of said surplus property.

The Borough of Sayreville reserves the right to accept or reject any bids submitted.


The items can be viewed at
http://www.govdeals.com/eas/advSearchResults.cfm?myseller=1862