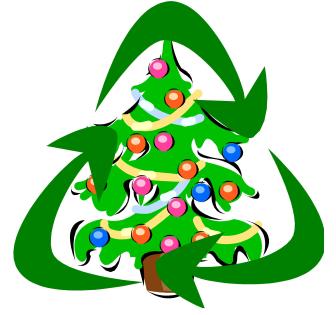 Discarded Christmas Trees will be collected on Friday, January 17th.
Please remove all decorations and do not place trees in plastic bags.

Creative upcycling ideas for "stuff" around your house
from the Family Handyman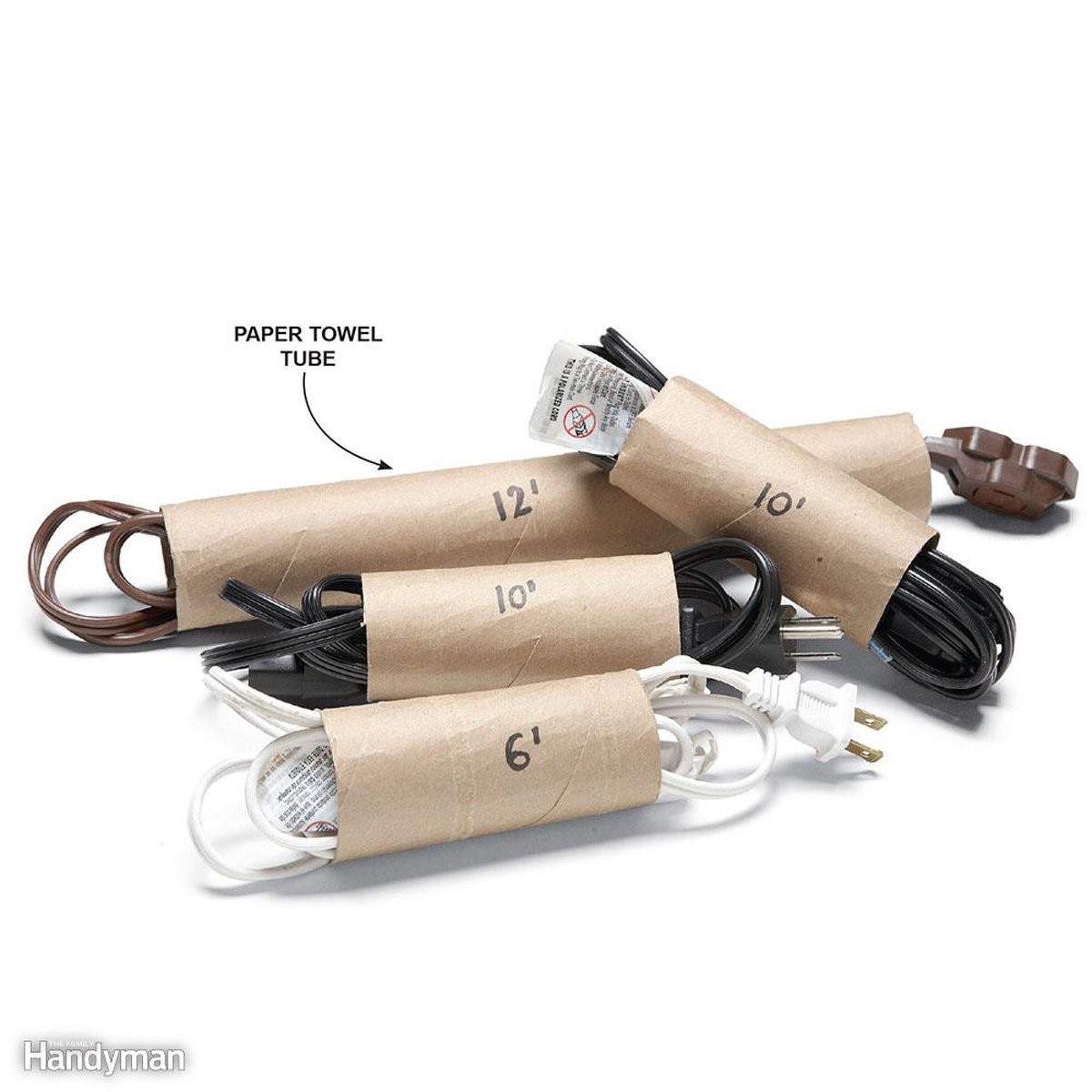 Light-Duty Extension Cord Storage
To keep light-duty extension cords organized, slide them into toilet paper or paper towel tubes. Write the length of the cord on the tubes before you put them in a drawer or bin. You'll be able to find the right cord easily with this extension cord storage hack, plus you've made good use of the tubes.
Milk Jug Scoop
Cut off the top of an empty gallon or half-gallon milk jug with scissors. It helps to draw the cut line with a marker first. Clean up the cut to make sure there are no sharp edges. Replace the jug cap and you have a handy scoop for pet food, potting soil, etc. Remove the cap and you can use the scoop as a funnel!
Paper Towel Roll Bag Storage
There are many uses for plastic grocery bags in a workshop. You can use them to seal up brushes and rollers during a painting project, so you don't have to wash so much stuff between coats. The point is, it's worth keeping a handful of plastic grocery bags on hand in a worshop, and here is a tip to store them. Stuff as many plastic grocery bags as possible into an empty paper towel roll, then toss the roll in a drawer or cabinet. The cardboard tube keeps the bags contained, and it's easy to pull one out at a time when you need it.
Coffee Cup
Try using an old coffee mug or tea cup to grow some small plants. Try an oversized mug to held flowers on your dining table.
Reduce - REUSE - Recycle