Mayor Kennedy O'Brien

(2016-2019)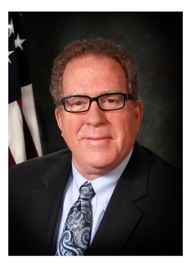 Sayreville Mayor Kennedy O'Brien


Good morning, everyone, and thank you for coming together here today to honor those men and women who gave their lives for freedom, for justice, and in the service of the United States of America. They were devoted to freedom, devoted to their country, and steadfast in the performance of their duty, stepping forward when their country called. Knowing it could cost their lives, still they felt in their hearts the goal was worth that risk, and selflessly gave of themselves so that others would not suffer injustice, unspeakable cruelty, and the loss of the freedom we all too often take for granted. Far from home and the families they loved, they made the ultimate sacrifice in Europe, the Pacific, Korea, Viet Nam, in Desert Storm, and now, even as we gather here, in the Middle East.. Their spirits are with us all today as we remember each and every one.
During World War II Eleanor Roosevelt kept by her bed a prayer, which read in part, "Help me to remember that somewhere a man (or woman) died for me today." Sayreville has a long and proud history of patriotism and service to country, and your presence here today is clear and certain evidence of your remembrance. These were not nameless people who served and died, to be forgotten as years go by; each was someone's husband, father, wife, mother, sister, brother, family, friend –a father's son, a mother's precious child. If we do not know them all by name, we know them by their patriotism, their bravery, their incomparable measure of devotion. They were our fellow Americans. In an incredible example of selflessness, they stood tall even as they fell, and we must never forget.

These heroes and heroines are stars that shine brightly, lighting up the heavens from where they look down to light our way. We are diminished by their loss, and yet we are elevated by their selfless sacrifice, for the gift they gave is priceless—the blessing of liberty. They stood up for us, for our country and its values, and now we stand up in pride and support for those who follow in their footsteps, who are serving in our Armed Forces today, to protect and preserve those shining values and cherished freedoms.

Let your flags keep flying, EVERY DAY, not just on national holidays. Make it clear that we remember and we will never forget. Let your prayers keep flowing, every day, for peace and understanding. Let that peace begin right here, for it starts in your own community. Let your words and actions be ones of which you need never be ashamed

Most of us here are blessed with two good legs to stand on and two good arms to raise. Use those legs to stand as our flag passes by, and raise your hands to your heart. Teach your children and grandchildren to do the same, to respect their flag and country and to show it without fear, reciting the Pledge of Allegiance with heads held high. Share with them an understanding of all it took to secure the freedoms we so highly value, and the responsibility to preserve and protect them.

Now more than ever, we must not let down our guard. Let us not live our lives in fear, but also not in complacency. Be alert, be aware, and be watchful. Report suspicious circumstances or activities. If you see something, say something. Proudly fly our flag on your homes. Pray every day for the men and women in our military, both at home and abroad. Pray for those who have returned, yet must struggle with the effects of the battles they fought, and their now daily battle for peace of mind and wholeness of body and spirit. Pray for lasting peace.

May God watch over us all, and may He continue to bless the United States of America.

AND NOW I MUST ASK THAT THE CHILDREN KEEP THEIR PLACES UNTIL THE PLAYING OF TAPS HAS BEEN COMPLETED.



View the Mayor's Past Messages.


---